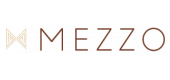 Your Review
Submit a Review

Resident Reviews
|Recommended: YesOld — It's safe
|Recommended: YesGreat place great location — Wonderful place and great location, large spacious apartments with plenty of room and very quiet and peaceful area.
|Recommended: YesI love the property its wonderful — I am loving the property thus far everything is beautiful staff is wonderful great place to call home The management and maintenance are excellent. my complaint is not against the complex moresoe my neighbor. I know with apartment living there is no such thing as perfect, however I am placed below a person with large dogs and they run all hours of the day and night. Maybe its best not to allow second floor apartments to people with multiple large dogs or children, Me and my friend live here and we deliberately took first floor apartments because we have children and we know they can be rambunctious at times. I dont think there is anything that can be done so not the offices fault its more of a respect thing.
|Recommended: Yes
Beautiful inside — My apartment is so nice inside. I love the wood floors and big screened in patio
Thank you for taking time out to submit a review. We are so happy you love your new home!
|Recommended: YesThis property is great I love it hear. Friendly staff and quiet . — I like it. Staff is ready to help for whatever reason and are understanding to issues when they occur. I will recommend to my friends and family.
|Recommended: YesObsessed — I absolutely love my place... so far. There were hiccups as expected since there's so much changing at once- the parking, becoming a new resident, upgrades etc.... Only thing I'd really like to see are sidewalks. So many people walk in the street as there isn't any sidewalks around the property from building to building. There's plenty as you get in to what is set up as a small court yard in every building. But side walks are lacking big time
|Recommended: YesA good place to live, but terrible parking. — I enjoy living here, it's mostly quiet. The staff seems to have changed quite a bit, and it's hard to keep up with. The property is well maintained, with the one exception being the parking. They recently began implementing a new parking enforcement, and I have yet to see any real results. I'd like to see more actual spaces being added, and not just the existing ones reduced in size. Overall, this place is decent, and my Work Orders are finally being addressed. Opening up the Fitness center outside of my working hours would be a big help, as I can never make it to the gym on time, and I'm trying to avoid joining an outside gym, seeing as how all of the residents pay for the amenity. Beyond all of this, it has been a very enjoyable living experience, and plan on staying for the foreseeable future. Teresa is cool, and Maintenance has tightened up, and really have been doing a good job. Thanks for all the hard work
|Recommended: YesI love living here — i have lived here for about a year now i love the community everyone is so nice my only issue is the parking there is still not enough spaces and i dot wanna pay and extra 30 a mo. to not get towed
|Recommended: YesThe mezzo — My family and I love this apartment and community.
|Recommended: YesFeels like home — I love living here. It feels so peaceful and clean. I love that the patio has three entrances, I feel that it opens the space up so much. Overall, I have had a great experience living here so far.
|Recommended: YesSuper — awesome
|Recommended: Yes
Love it here — The living over at mezzo is awesome
Thank you for your great review! We appreciate you and we're glad you are enjoying your home!
|Recommended: Yes
New to the community — The staff is great, they have help me every time I sent them a email or phone call. Im new to the apartments, but so far its been good.
Thank you for your great review Thomasa! I'm so glad you are enjoying your new home!
|Recommended: Yes
It's awesome — It's peaceful and quiet. And you can rely on having your problems fixed as soon as possible
Thank you for your review! We appreciate you!