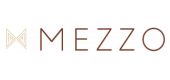 Your Review
Submit a Review

Resident Reviews
|

Recommended: Yes
Thank you for the great review Michael! We hope to have the amenities open soon, we appreciate your patience!
|Recommended: Yes
Satisfying — More than great for student living
Thank you for the great review! We are so happy you are enjoying your new home!
|Recommended: Yes
I like the overall appearance theme of the property. — Its decent. Nice and cozy.
Thank you for taking the time to submit a review! We are so happy you are enjoying your home here at Mezzo!
|Recommended: Yes
Very nice apartment quite grounds — Jim and Jen were very helpful
Thank you for the great review Janet! We hope you are happy in your new home!
|Recommended: YesThis is a clean and nice — the front gate gives me concern some on should be in the booth people follow you n and no one can stop them
|Recommended: Yes
Great Property — Great property and amenities, more parking needed but overall great property and courteous staff.
Thank you for the great review Sherdan! I hope you are enjoying your new home!
|Recommended: YesAmazing — Move in right now because it is the best
|Recommended: YesLoving It — I made Mezzo my home since Dec. 2019 after the death of my only son. The office manager and office staff have made me felt welcome. They bring me joy and comfort whenever I am sad. The service from all including maintenance has always been immaculate. Always on time to fix anything, listens to your concerns. I am home If i can tell you anything you will be comfortable here in this amazing place. Its peaceful pleasant. Scenery will humble you and friendly neighbors. I am happy that i chose Mezzo as my home. Thank you Theresa, Jim, Nikki, Bill, Joe, Tyler and the other amazing personnel up front. Mezzo, I'm Home ❤
|Recommended: YesOld property but good leasing staff . — Yes ,we will suggest them.Good school area and location.
|Recommended: YesGood place to stay — - Looking at the other apartments around, i found this place to be a bit more spacious. - Have had good experience with maintenance staff overall - The location is also beneficial in terms of facilities around like bank, medical, groceries and more importantly school - I guess it has everything that one would expect from an appt reasonably
|Recommended: YesVery well kept — The Staff is very nice and very responsive
|Recommended: YesLeasing Experience — We spent multiple days working with Jim looking at potential units to lease. Jim was upfront about all details and he was a pleasure finalizing our new home. He went out of his way to get our contract done since we were leaving the next morning. Thank you Jim for all of your help
|Recommended: YesI love Mezzo — Quite simply, I love Mezzo. A lot. I REALLY love Mezzo Lets get into it Parking- Some nights I work late and I notice that there are no parking spaces close to my apartment. I however have a garage so for me, parking is not an issue. I can see how it could be for others though. Noise- I will hear the occasional thud if something hits the ground but overall I don't hear much from outside of my apartment 2nd floor . I've been outside in the morning and late hours at night and generally the complex is pretty quiet as a whole. Grounds Cleanliness- No complaints here. Contruction Quality- Again I don't usually hear outside noise from my apartment. Its colder now so I haven't got a chance to fully test how good the heat insulation is but I have not run my a c yet and it feels great. The chilly nights have not made a chilly apartment if that makes sense. The complex itself is a pretty simple layout. Every apartment is pretty easy to get to and everything is sturdy. Maintenance Staff- Happy to say that I haven't had to utilize the maintenance staff yet. Property Staff- The BEST When I first walked into the leasing office I was greeted by Nikki who took care of me through most of my leasing process even when i had my hiccups . She was professional, courteous, accommodating, and straight up with me throughout the entire process. I really can't say enough about how great she was IS THEN...when I was unable to get to Nikki, Johanna sorry if I messed up your name was right there to step up and give me the same awesome service level. Another day I believe I had Theresa forgive me, if I'm wrong help out and was great Overall- Mezzo is a fantastic place to live. Its gated. 24 hour fitness center. Clubhouse with a pool table and grills outside. Pool. Garages for additional fees. My unit has washer and dryer. Patios. Spacious floor plans. It's great and I love it. Simple as that
|Recommended: YesNice place to live — Love the space and the community. Location is superb.
|Recommended: YesGreat property Location — Just moved down to Tampa a week ago from Virginia with my husband, three children, and dog. Staff has been very friendly, amenities are wonderful. Shopping centers nearby, school is close as well - less than two miles away. I've yet to have an issue with parking. Balconies are a great perk of the apartments. Units are very spacious. Will be sad when we have to leave this location and move again for my husband's job.