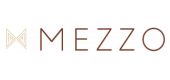 Your Review
Submit a Review

Resident Reviews
|Recommended: YesGood place to stay — - Looking at the other apartments around, i found this place to be a bit more spacious. - Have had good experience with maintenance staff overall - The location is also beneficial in terms of facilities around like bank, medical, groceries and more importantly school - I guess it has everything that one would expect from an appt reasonably
|Recommended: YesVery well kept — The Staff is very nice and very responsive
|Recommended: YesLeasing Experience — We spent multiple days working with Jim looking at potential units to lease. Jim was upfront about all details and he was a pleasure finalizing our new home. He went out of his way to get our contract done since we were leaving the next morning. Thank you Jim for all of your help
|Recommended: YesI love Mezzo — Quite simply, I love Mezzo. A lot. I REALLY love Mezzo Lets get into it Parking- Some nights I work late and I notice that there are no parking spaces close to my apartment. I however have a garage so for me, parking is not an issue. I can see how it could be for others though. Noise- I will hear the occasional thud if something hits the ground but overall I don't hear much from outside of my apartment 2nd floor . I've been outside in the morning and late hours at night and generally the complex is pretty quiet as a whole. Grounds Cleanliness- No complaints here. Contruction Quality- Again I don't usually hear outside noise from my apartment. Its colder now so I haven't got a chance to fully test how good the heat insulation is but I have not run my a c yet and it feels great. The chilly nights have not made a chilly apartment if that makes sense. The complex itself is a pretty simple layout. Every apartment is pretty easy to get to and everything is sturdy. Maintenance Staff- Happy to say that I haven't had to utilize the maintenance staff yet. Property Staff- The BEST When I first walked into the leasing office I was greeted by Nikki who took care of me through most of my leasing process even when i had my hiccups . She was professional, courteous, accommodating, and straight up with me throughout the entire process. I really can't say enough about how great she was IS THEN...when I was unable to get to Nikki, Johanna sorry if I messed up your name was right there to step up and give me the same awesome service level. Another day I believe I had Theresa forgive me, if I'm wrong help out and was great Overall- Mezzo is a fantastic place to live. Its gated. 24 hour fitness center. Clubhouse with a pool table and grills outside. Pool. Garages for additional fees. My unit has washer and dryer. Patios. Spacious floor plans. It's great and I love it. Simple as that
|Recommended: YesNice place to live — Love the space and the community. Location is superb.
|Recommended: YesGreat property Location — Just moved down to Tampa a week ago from Virginia with my husband, three children, and dog. Staff has been very friendly, amenities are wonderful. Shopping centers nearby, school is close as well - less than two miles away. I've yet to have an issue with parking. Balconies are a great perk of the apartments. Units are very spacious. Will be sad when we have to leave this location and move again for my husband's job.
|Recommended: YesOk — It's ok... just make sure the actual apartment it's clean and repairs done before moving in.
|Recommended: YesVery nice area, perfect for families — I just moved into the Mezzo a few short days ago, but we had to request maintenance for a few minor issues and they showed up about 3 hours later Which surprised us because that was great timing. The unit itself was in amazing condition, besides minor wear and tear there is nothing wrong with the unit we moved into. I will be updating this once we've been here for longer, but other then that no issues so far
|Recommended: Yes
Professional, respectful, and responsive — This is the first apartment complex in which I feel respected as a tenant by the leasing agents and maintenance crew. Any time we report an issue, the maintenance comes same-day or next day. If an issue persists and we discuss it with the front office staff, they are friendly and considerate and ensure that it's resolved quickly. It's our third year living here We are grateful for the the service provided, and it feels like home. Only issue- parking is hard to find at certain times of day so we had to get a garage for our convenience due to our odd working schedules.
Thank you very much for the kind words. We will continue to work hard to make sure we are supplying all of our neighbors with excellent customer service.
|Recommended: YesJim — Jim is excellent even with the bumps in the road we hit through the application process he continued to help me out with everything and responded to all of my emails in a timely manner.
|Recommended: YesOverall It's a nice place to live. — I would say that it is definitely not the worst place to live. Prior management was a pain but it seems that the new management is improving on a lot of things. The renovated units are very nice as well.
|Recommended: YesGood Community — The staff is always great. If I submit a request it gets done the next day, Neighbors and the community as a whole is pretty quiet. The only issues are parking availability and getting friends, family, and even myself if I'm in an uber or friends car through the gate. As much as I love having a sense of security, the security people can be a bit much sometimes.
|Recommended: YesEnjoyable — I haven't had any problems since living here. I'm very quiet and nice.
|Recommended: YesStill needs improvement — The apartment complex is great but ants are such a huge issue. We have had staff come in and spray and they are still all over our house. We have sprayed and nothing seems to be working. Very gross.